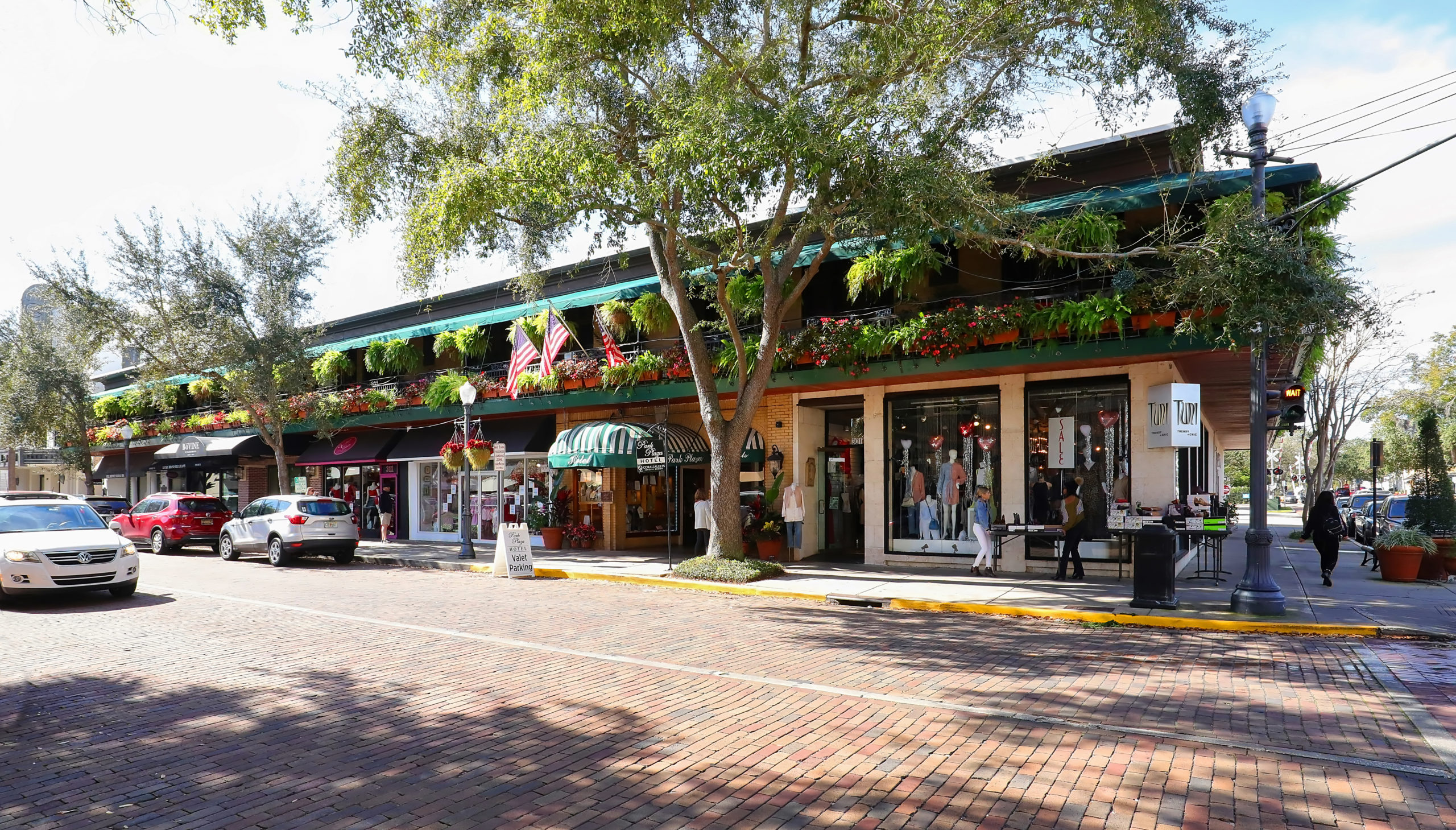 Plan the Perfect Day in Winter Park with a Visit to Our Luxury Med Spa
A city renowned for its beauty, charm and cultural treasures, Winter Park offers you the ideal blend of adventure, relaxation and rejuvenation. Nestled along famous Park Avenue with its great eateries and wonderful shopping lies our premier luxury med spa Winter Park.
Our ideal location in Winter Park offers you a great opportunity to embark on a day of indulgence in Winter Park, where you can combine the city's allure with the rejuvenating expertise of Orlando Skin Solutions.
Here are ideas based on how some of our frequent customers make the most of their Winter Park visit, whether it's a morning or afternoon visit to our med spa.
MORNING MED SPA VISIT ITINERARY
Begin your day by savoring a delightful breakfast at one of Park Avenue's charming eateries. The likes of Briarpatch Restaurant or Croissant Gourmet Bakery are Winter Park favorites for a delicious meal as you immerse yourself in the city's enchanting atmosphere.
Following breakfast, make your way to Orlando Skin Solutions. Step into a world of relaxation and rejuvenation as our dedicated team of skincare experts welcomes you. Indulge in highly personalized cosmetic treatments, tailored to your unique needs and desires.
After your delightful morning at Orlando Skin Solutions, take advantage of the afternoon to explore Winter Park's cultural and culinary delights.
Stroll along the charming Park Avenue District. Peruse the unique boutiques, art galleries and specialty shops. Discover treasures that catch your eye, whether it's fashionable attire, exquisite jewelry or distinctive home decor items.
For lunch, Winter Park offers a myriad of culinary possibilities. Indulge in the innovative American cuisine of The Ravenous Pig or savor delectable Italian fare at Prato. Another great choice, Bosphorous offers authentic Turkish cuisine at its finest.
After lunch, embark on a Scenic Boat Tour of the beautiful Winter Park Chain of Lakes. Cruise along the pristine waters in an 18-passenger pontoon boat, surrounded by lush foliage and impressive waterfront homes.
Or explore nearby Mead Botanical Garden and take a leisurely stroll along winding paths through vibrant greenery and colorful floral displays.
AFTERNOON MED SPA VISIT ITINERARY
Arrive in Winter Park during the late morning and soak in the charm of Park Avenue. Take a leisurely stroll down this enchanting street, adorned with charming boutiques, specialty shops and sidewalk cafes. Then grab a bite to eat at the immensely popular Park Avenue Tavern, billed as "the quintessential American bar and restaurant."
After lunch, make your way to Orlando Skin Solutions and begin your afternoon of pampering and relaxation at our luxury med spa Winter Park. Immerse yourself in a soothing atmosphere of self-care that features a range of rejuvenating treatments tailored specifically to you.
After your med spa visit, don't miss the opportunity to explore the Morse Museum of American Art and marvel at the world's most comprehensive collection of works by Louis Comfort Tiffany.
Or visit the Rollins Museum of Art on the campus of Rollins College, which was chartered in 1885, making it the oldest institution of higher learning in Florida.
Finish off the perfect Winter Park visit with a leisurely stroll through Central Park, the "crown jewel" of the city's parks. Highlights of the 11-acre park include a spectacular rose garden, beautiful fountains, landscaped planters and towering oak trees.
Schedule Your Luxury Med Spa Winter Park Visit Today
Ready to embark on your Winter Park med spa adventure? Here are three convenient ways to get started:
*The cost of your first consultation will be applied to the purchase of your first service.