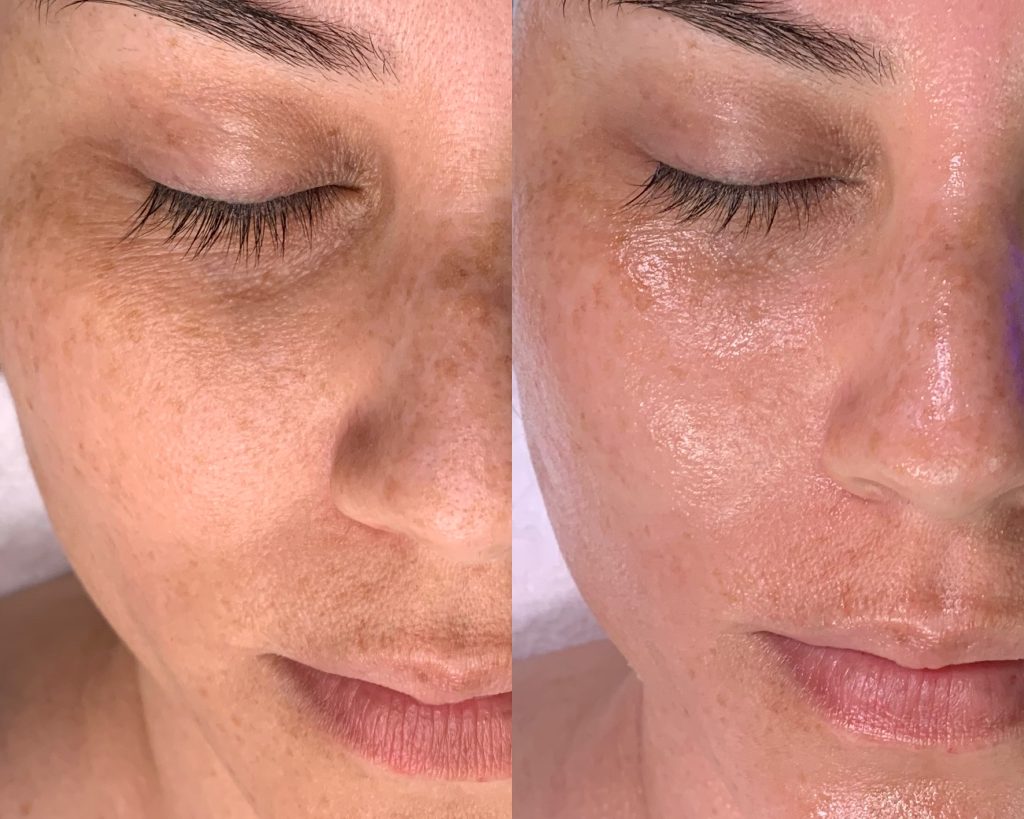 Advanced Skincare Treatment to Leave Your Skin Hydrated and Radiant
At Orlando Skin Solutions, our advanced HydraFacial Syndeo device offers instant, noticeable results with no downtime. It's perfect for looking good for last minute vacations or celebrations.
The HydraFacial treatment effectively removes dead skin cells and extracts impurities while simultaneously bathing the new skin with cleansing, hydrating and moisturizing serums. This innovative skincare treatment is soothing, refreshing, and safe for all skin types.