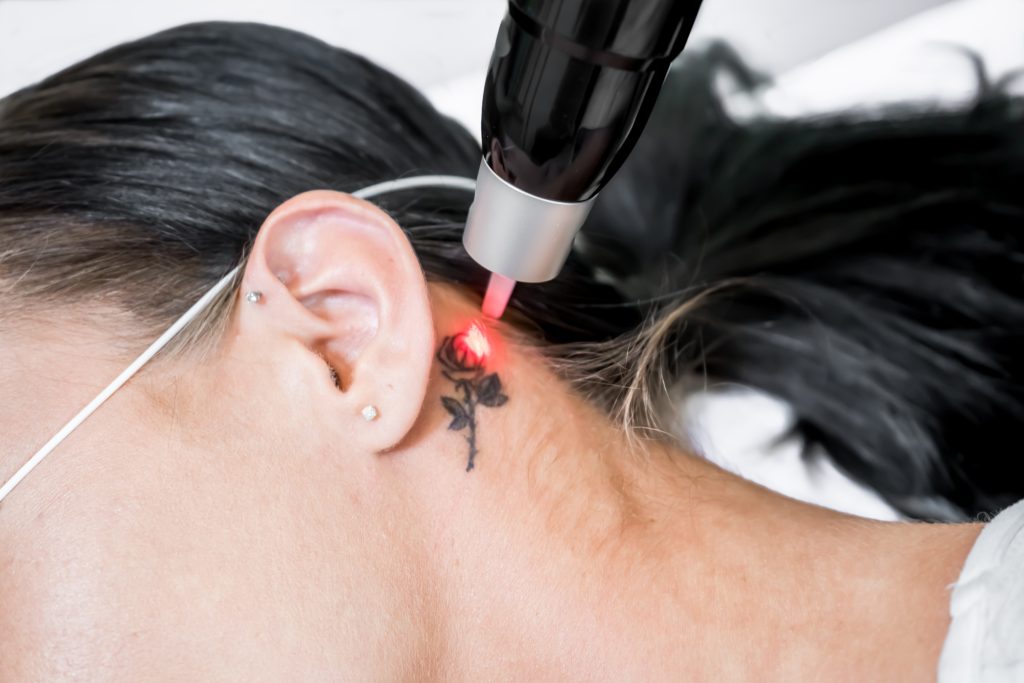 Expert Tattoo Removal with Superior Comfort
Laser tattoo removal provides you with the freedom to permanently remove a tattoo that has outlived its purpose. This treatment is also ideal for those considering a tattoo cover-up by lightening the existing tattoo and making it easier to go over.
Our advanced Spectra Laser tattoo removal procedure includes injectable lidocaine prior to the treatment to ensure you barely feel a thing. The laser energy breaks down the tattoo ink into smaller particles that your body then simply eliminates.